VPS Hosting in Australia
Fast web site loading speeds are very essential for us, so we give you a large amount of memory resources and, most importantly, several datacenter options. For your visitors from Australia and Oceania, we have a datacenter facility located in Sydney. The data center facility offers ideal conditions for your Virtual Private Server. Just select the Australian datacenter facility on the signup form. We'll do our best to configure your VPS server in no time. It will be equipped with the Operating System of your liking. An admin dashboard, an array of charge-free reseller hosting tools and a charge-free web hosting Control Panel are included too.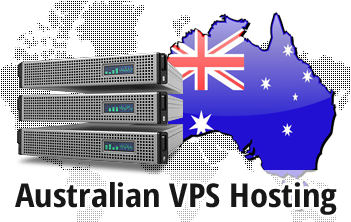 OpenVZ VPS plans
OpenVPS

0.8 GHz CPU
1 GB RAM
30 GB Data Storage
1 TB Data Transfer
Full Root access

OpenVPS2

1.6 GHz CPU
2 GB RAM
50 GB Data Storage
2 TB Data Transfer
Full Root access

OpenVPS3

2.5 GHz CPU
3 GB RAM
70 GB Data Storage
3 TB Data Transfer
Full Root access

OpenVZ VPS plans

We have more OpenVZ virtual servers available - find the one that is right for you.
---